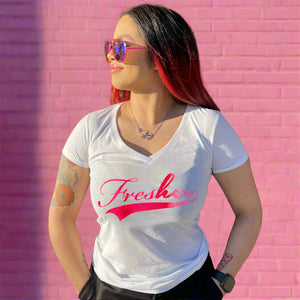 Fresher V Neck Tee - Playful Pink Blend
Our latest signature v neck tee is an entire vibe! Each shirt is hand dyed in swirls and shades of pink forming our classic logo, featuring a deep v neck and comfort fit. Pair with your favorite pair of shoes in any shade of pink and SLAY the streets! 


Limited drop!
Fits true to size with some stretch.