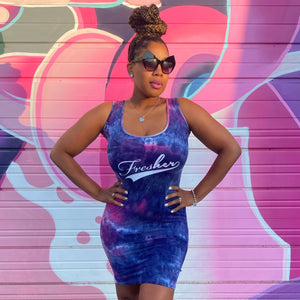 Fresher Bawdy Dress - Moonlit Dye
Your latest bawdy dress is GIVING! With super soft stretch material, each dress is dyed and giving 1 of 1 energy in shades of purple, blue and pink! We also love the updated high cut arms to hide your bra straps!


fits true to size with stretch. Model wearing size medium.